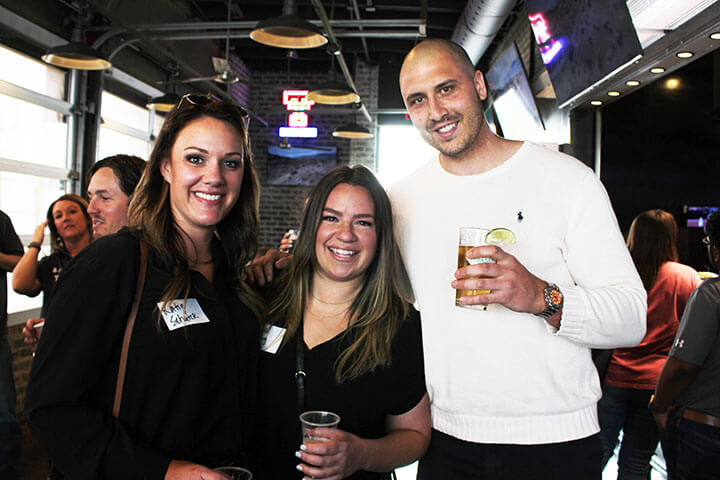 With the rise in remote working young professionals need consistent avenues to gather and connect more than ever before. Geared toward 21–40-year-olds, the Lubbock Chamber YP group includes talented, high achieving professionals who want to grow their networks and learn from seasoned professionals and industry leaders.
The Lubbock Chamber is proud to have entrepreneurs, non-profit executives, bankers, engineers, attorneys, marketers and many others as YP members.
Please join us for our Lubbock Chamber of Commerce Young Professionals Gala, sponsored by United Supermarkets and the Lubbock Economic Development Alliance!
We will honor our 2022 Top 20 Under 40 Awards recipients, as well as celebrate our incoming Young Professionals committee and give you a look at what's in store for 2023! We look forward to seeing you on January 19th at the Frazier Alumni Pavilion at 6:00 p.m.
Sponsorships are available as well as individual tickets. Please register here: http://bit.ly/3UOjGqz
Reach out to Sydney Tipton with questions.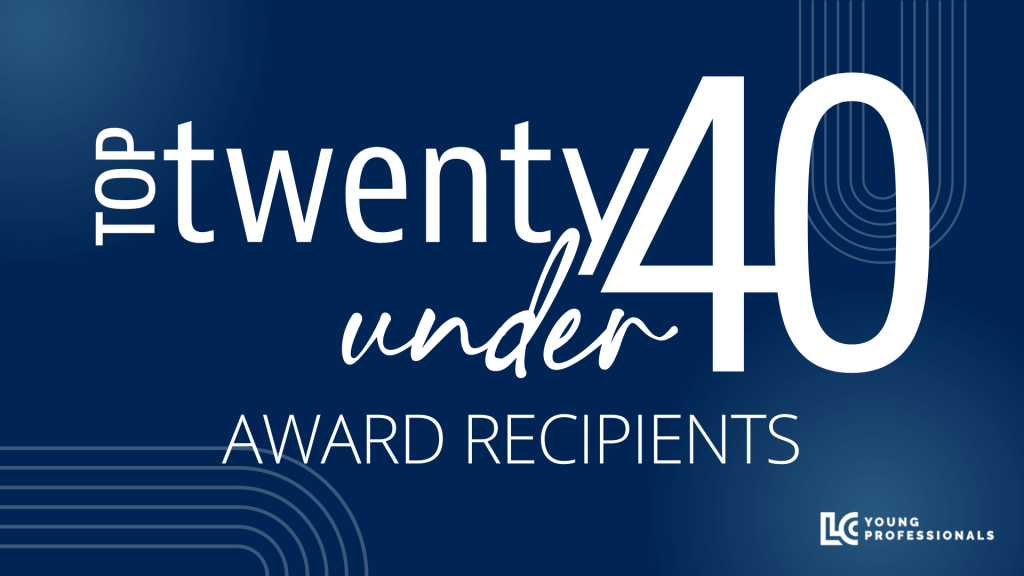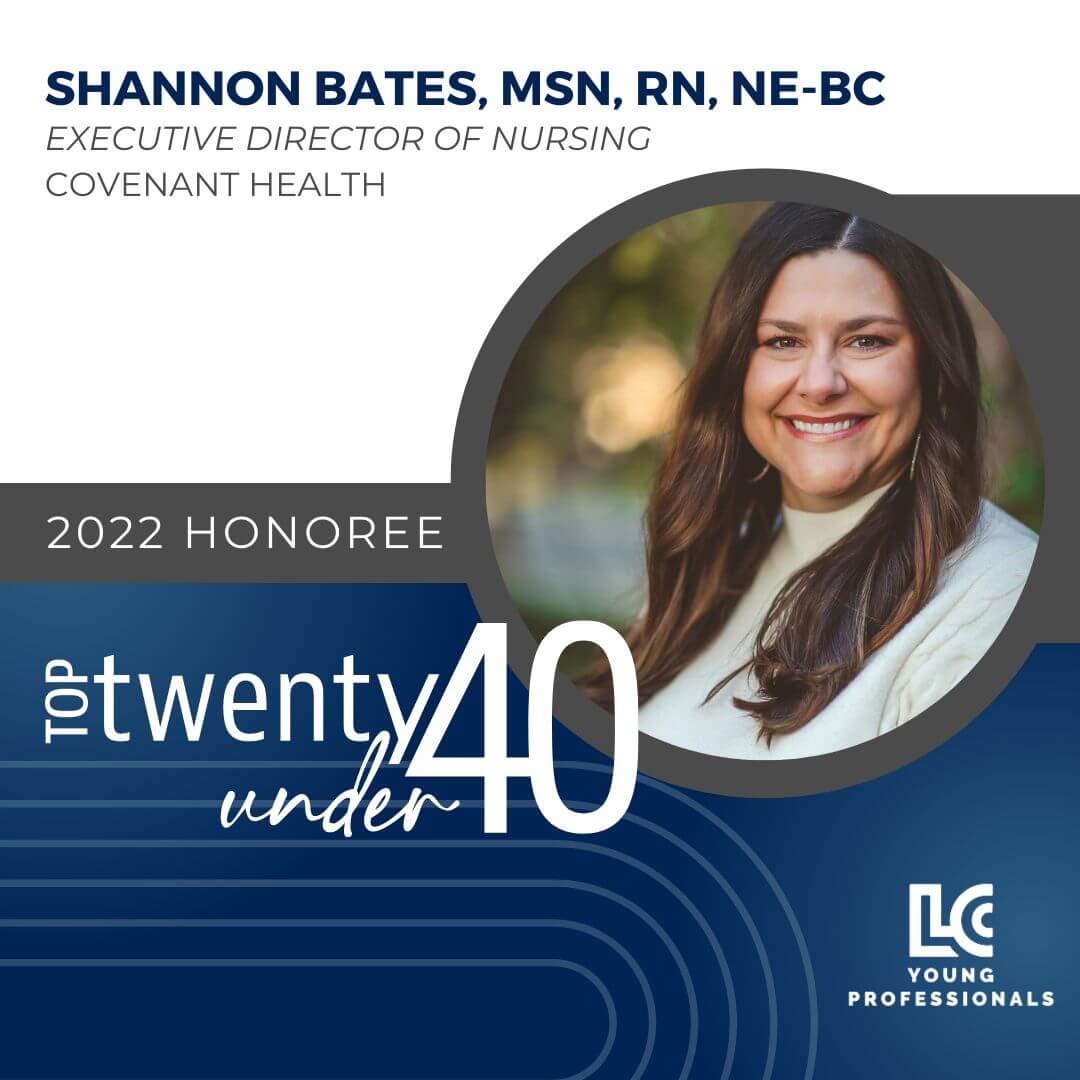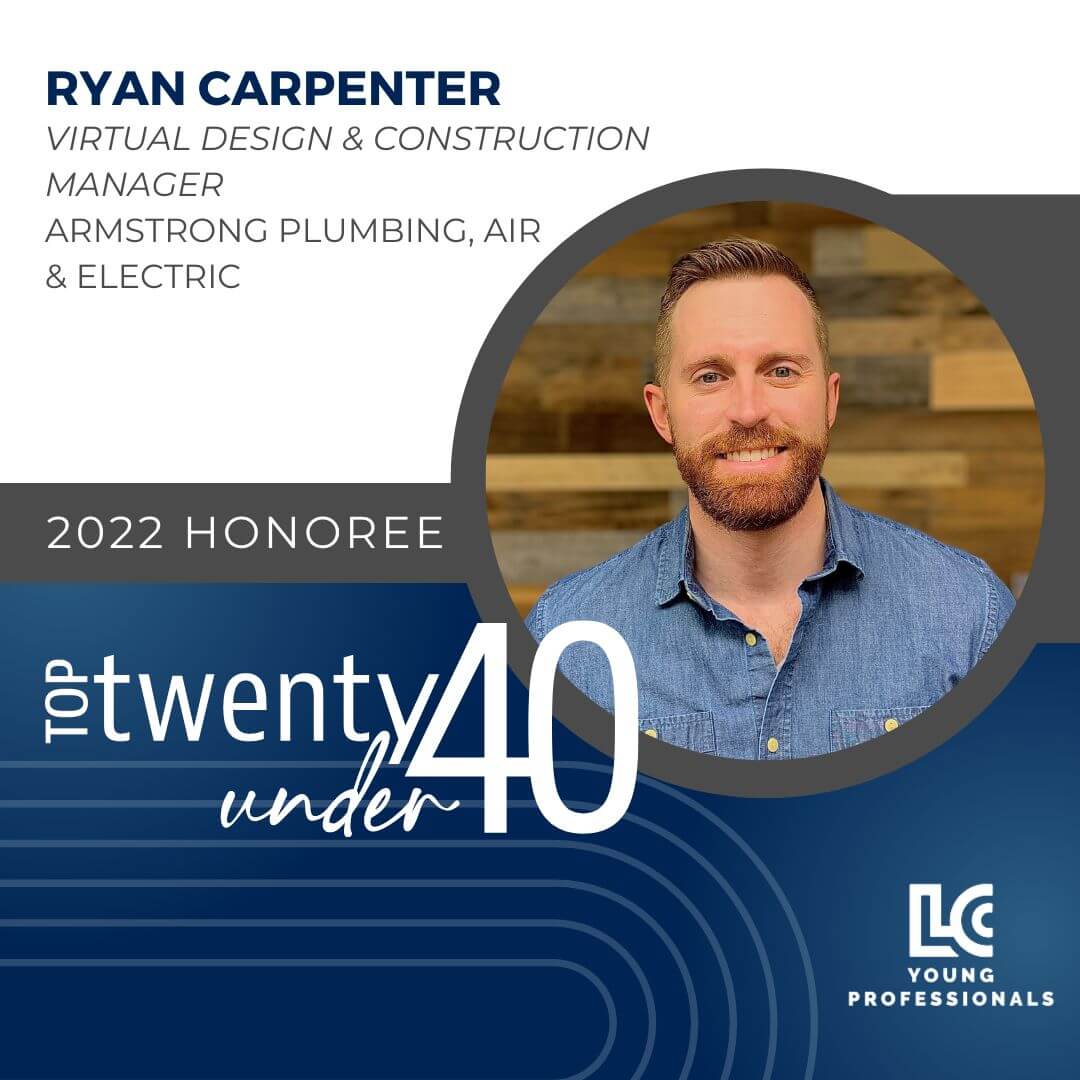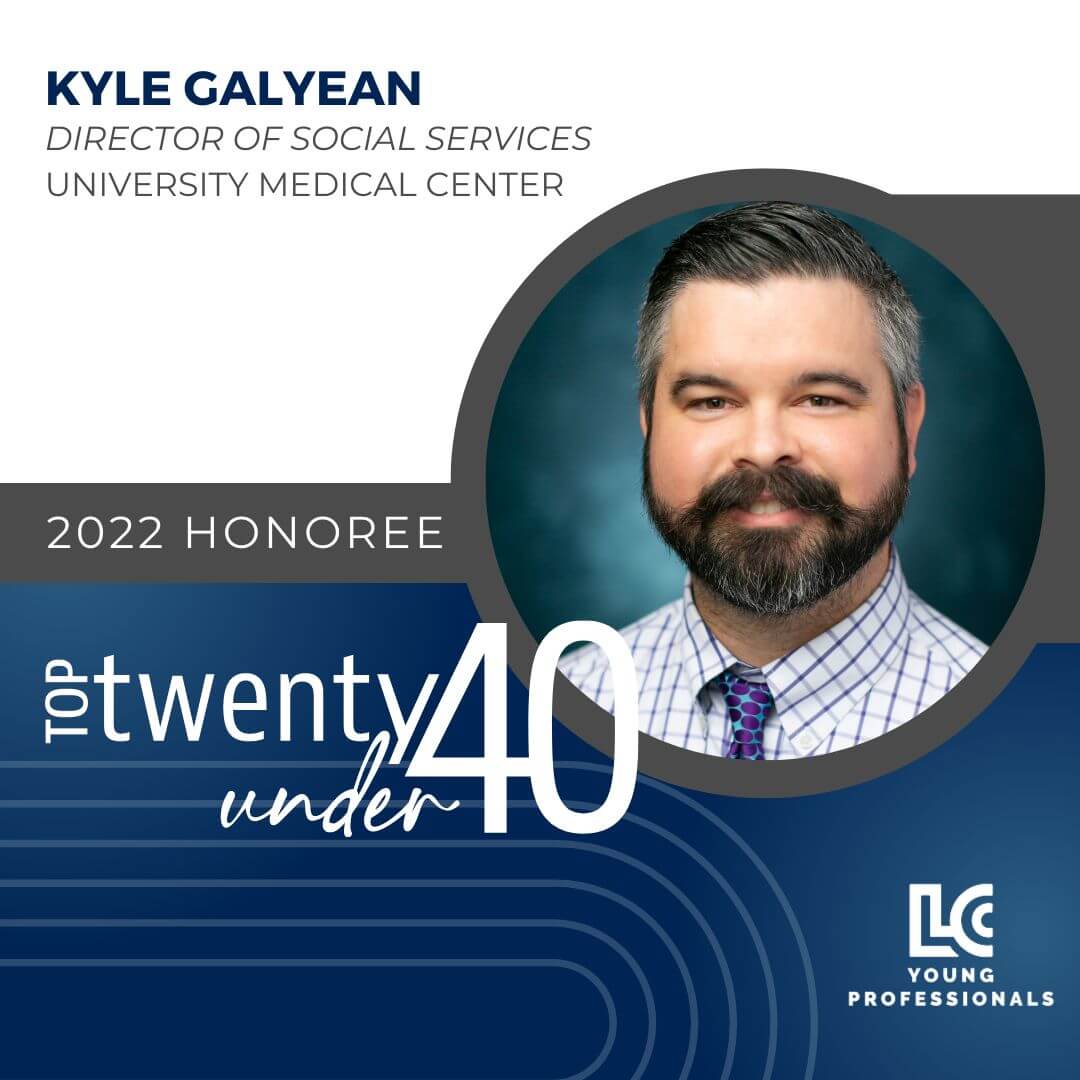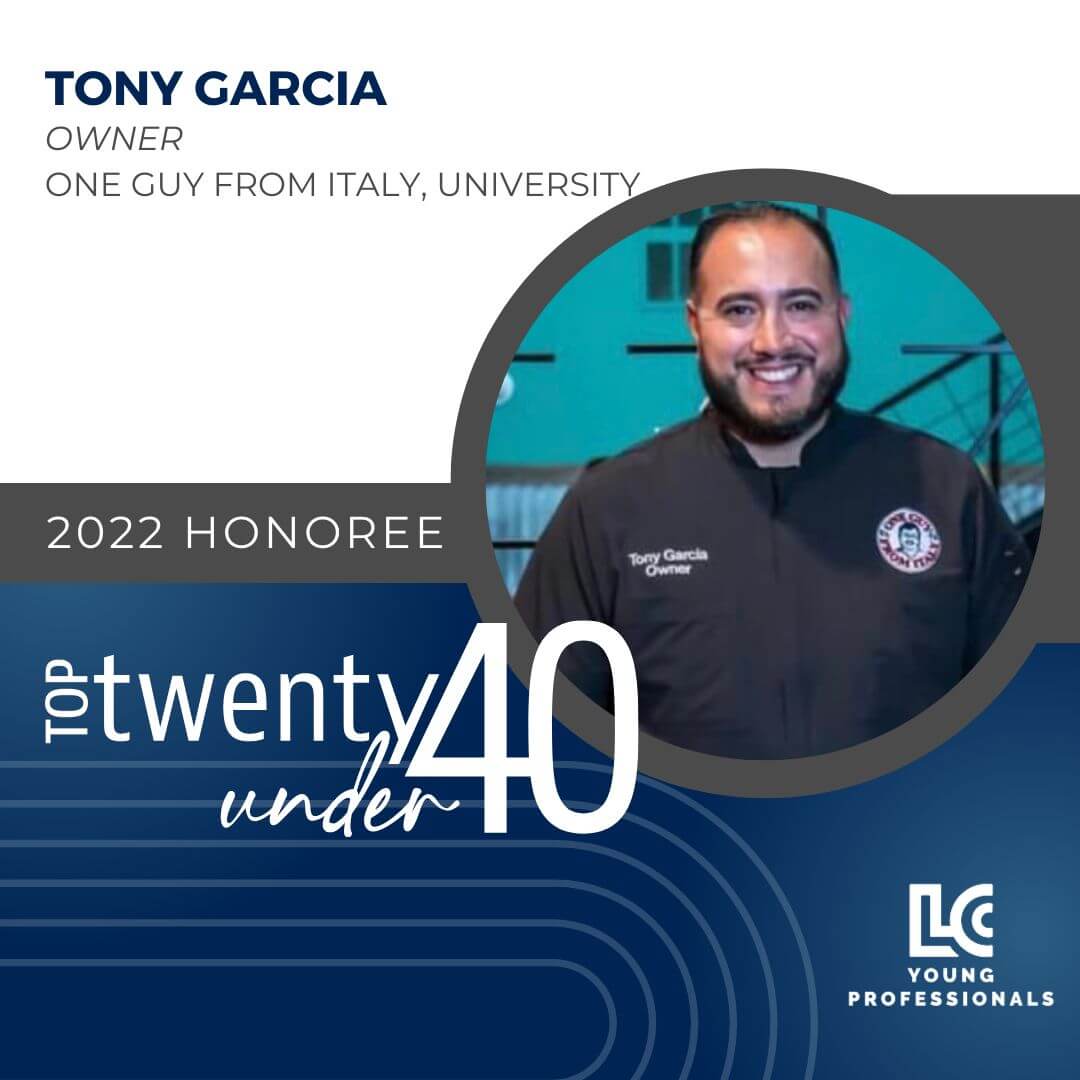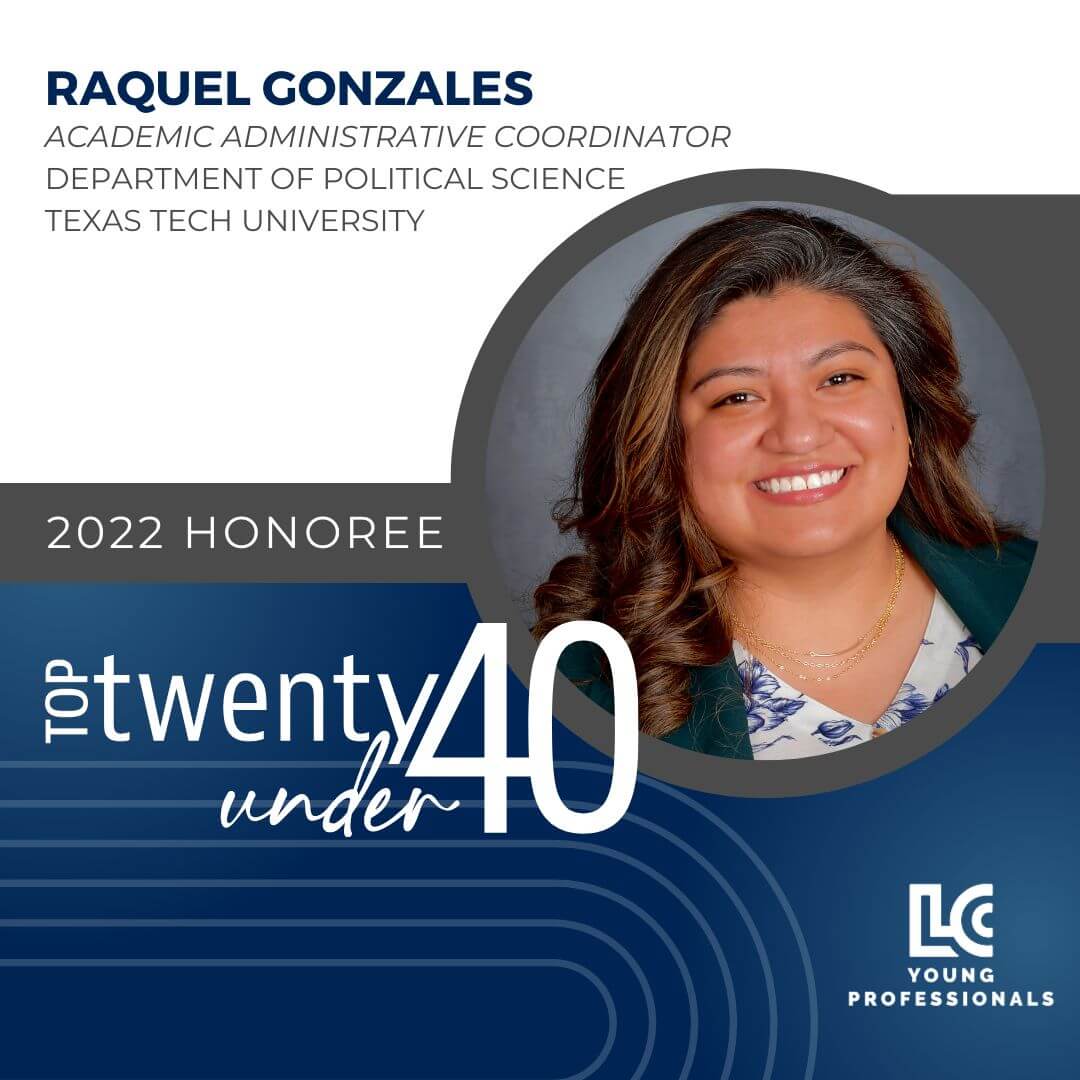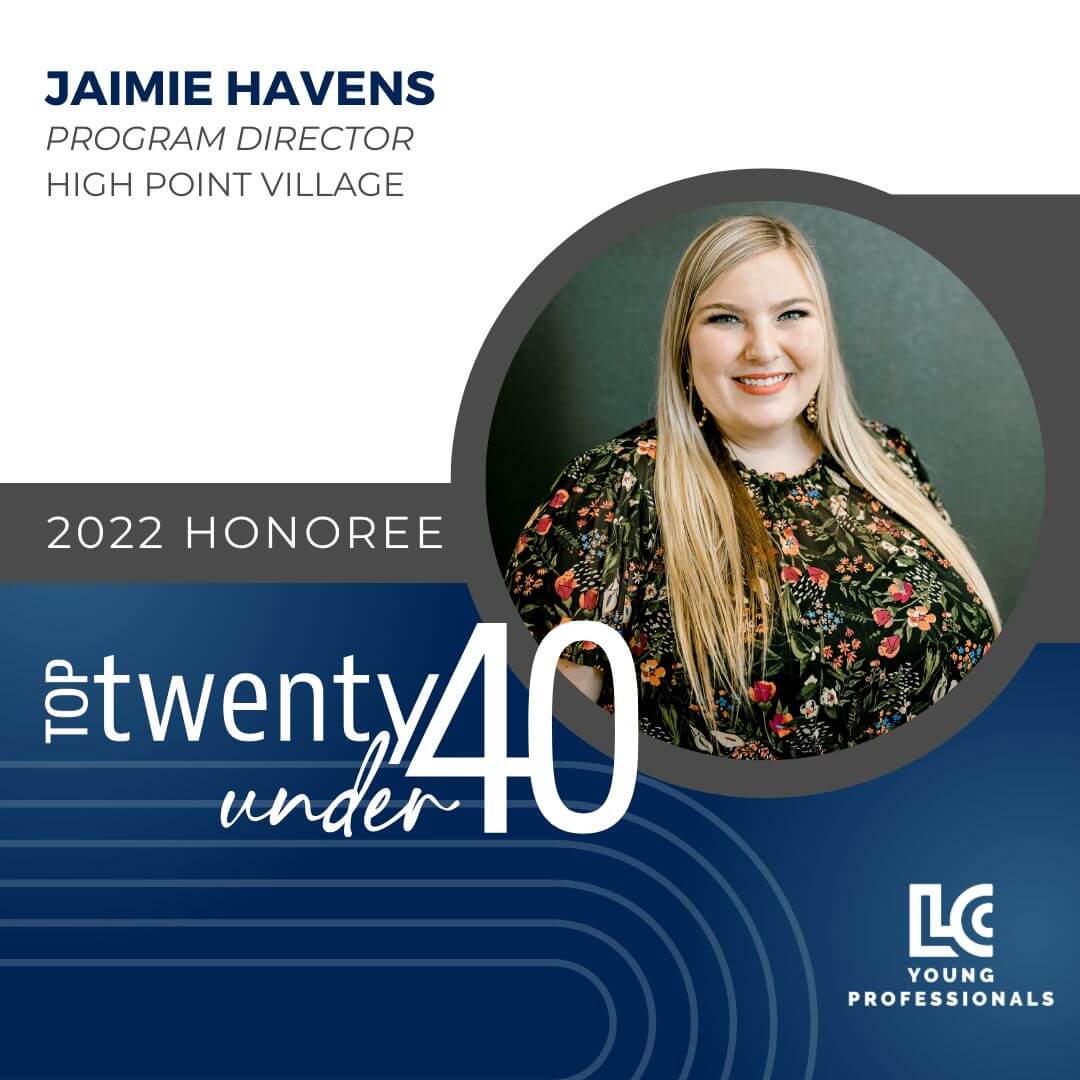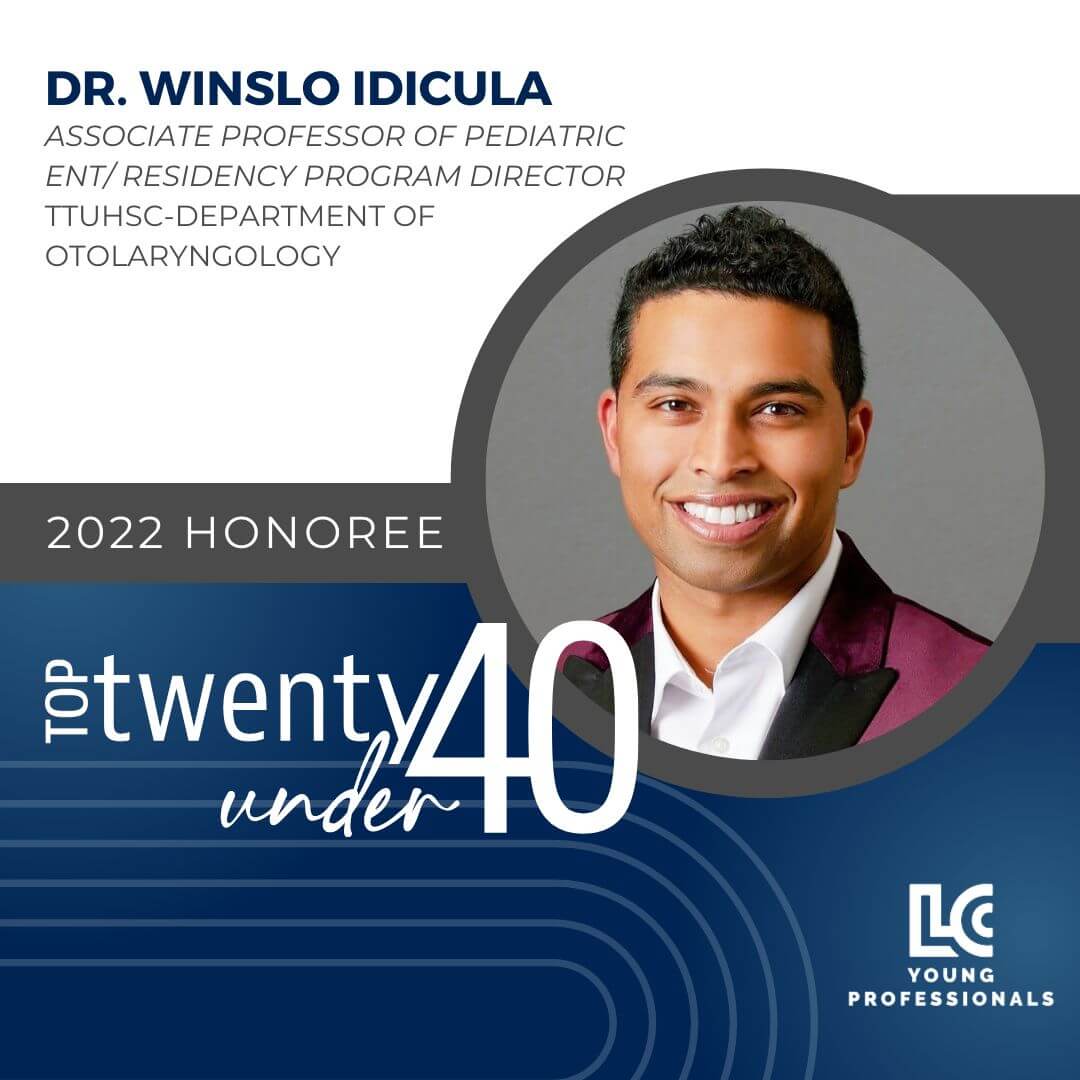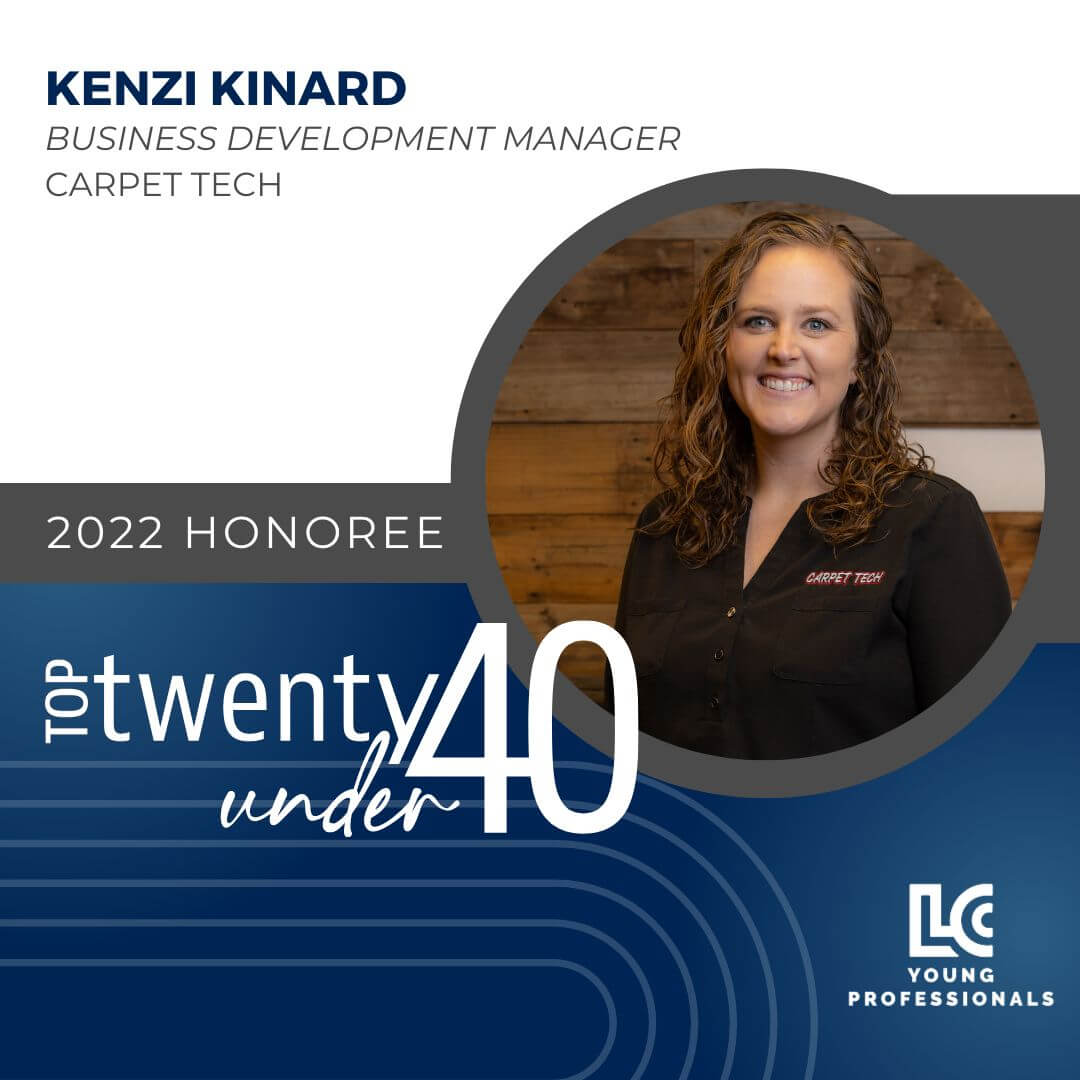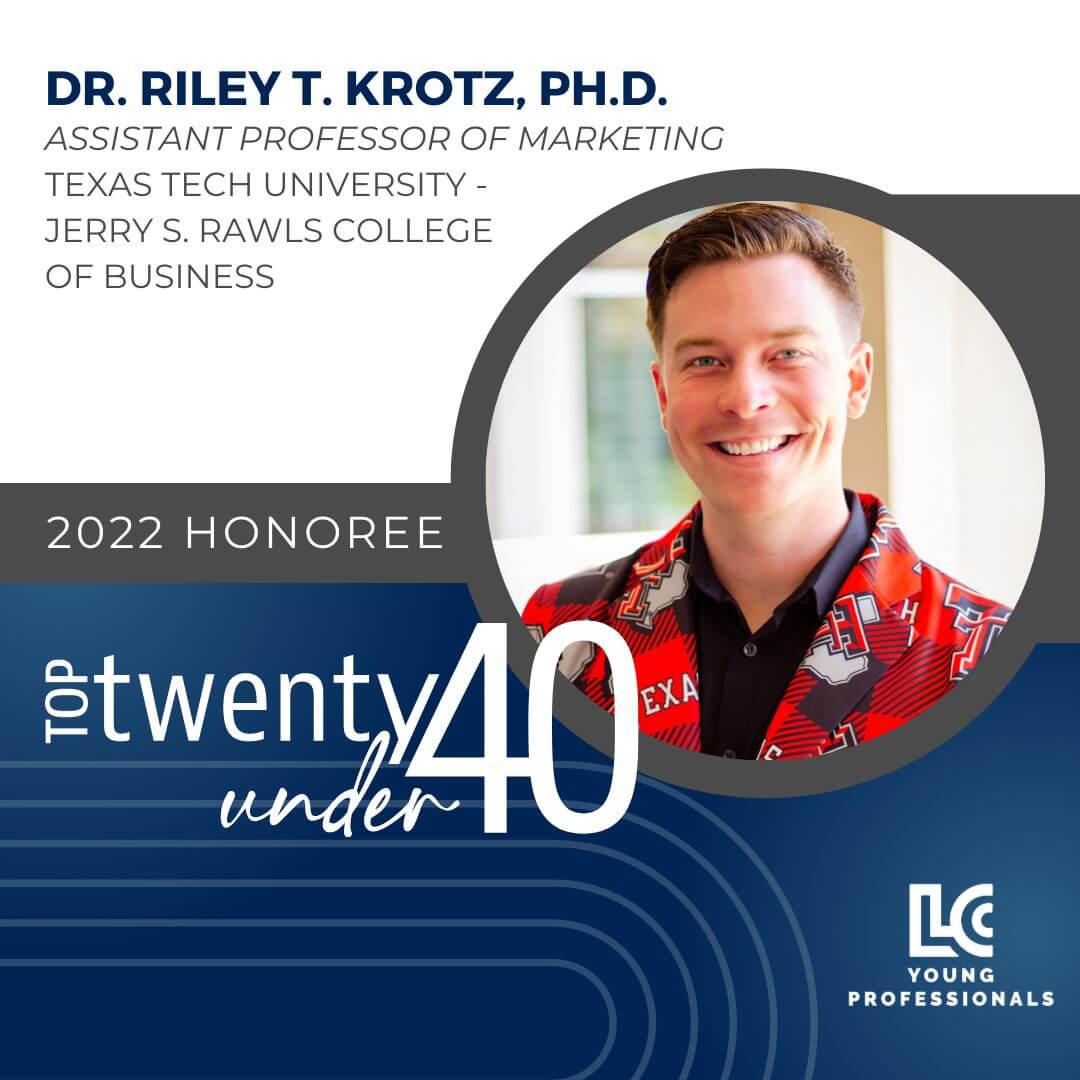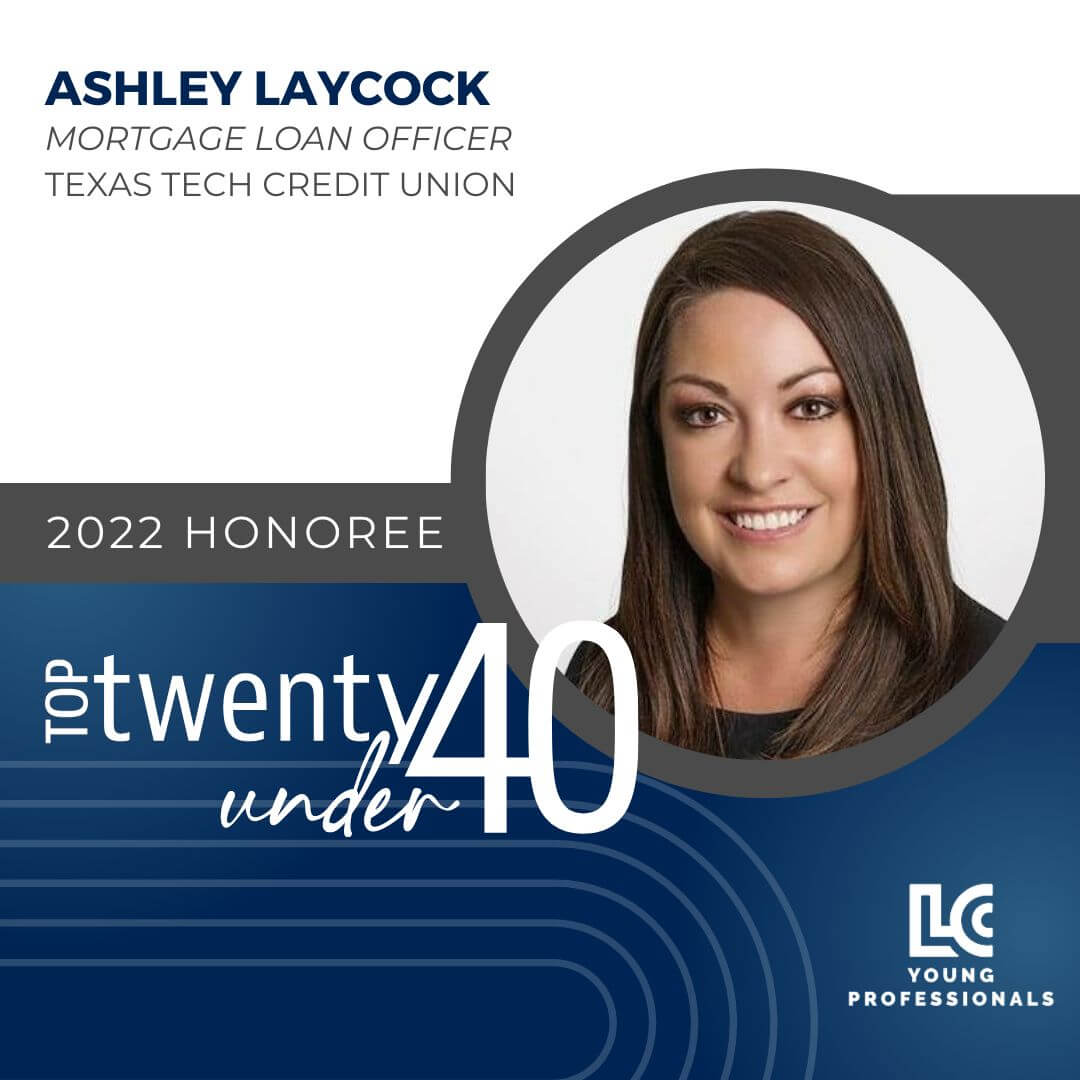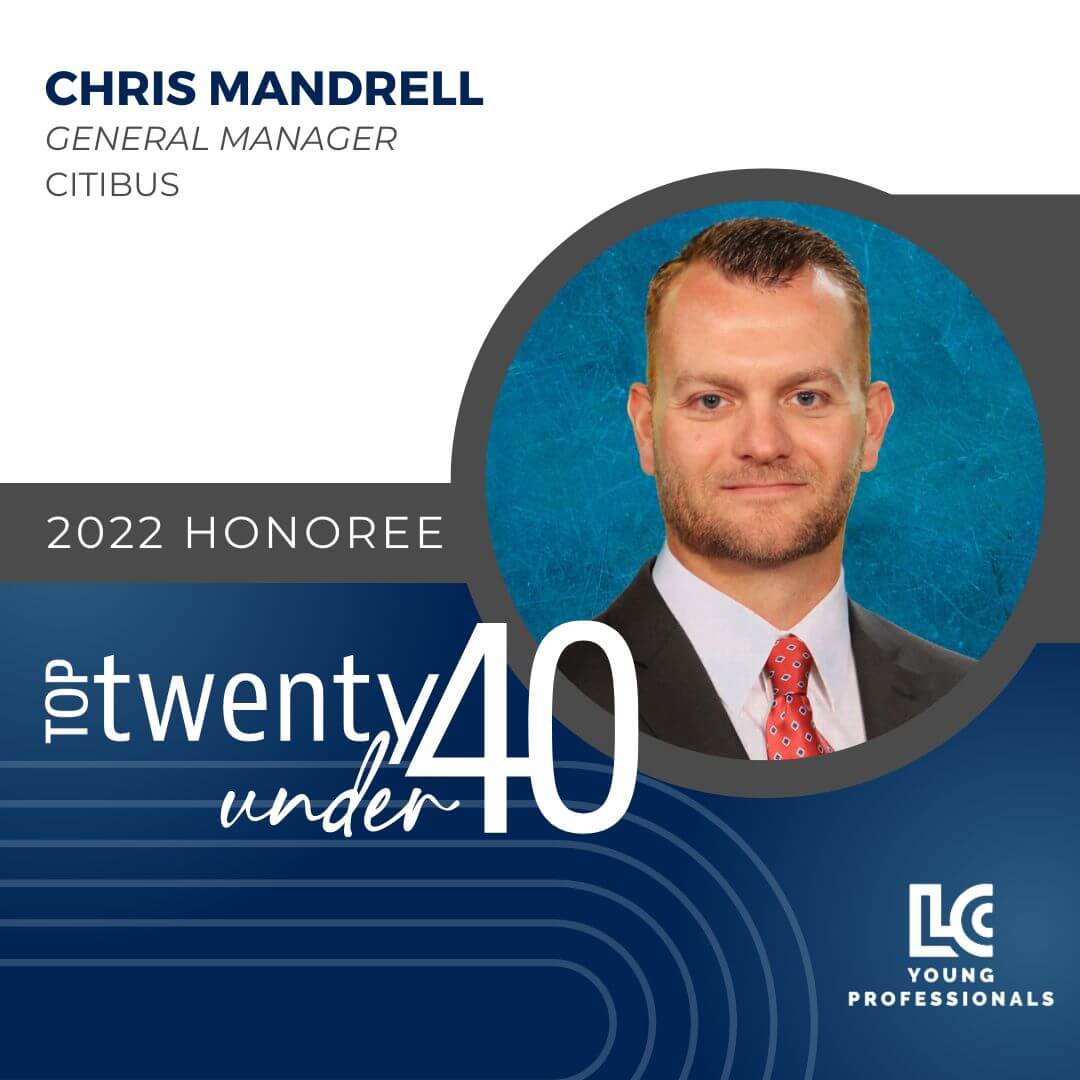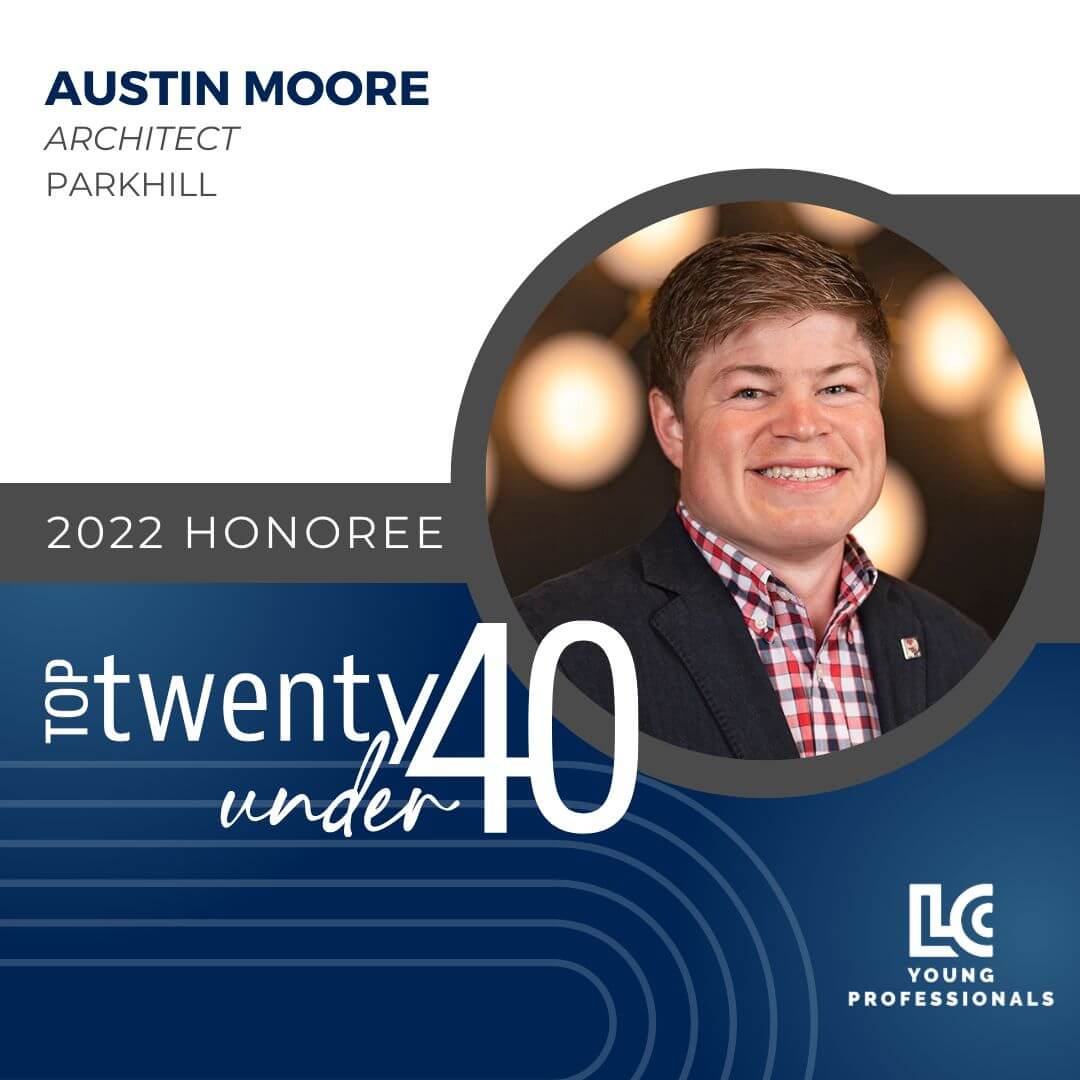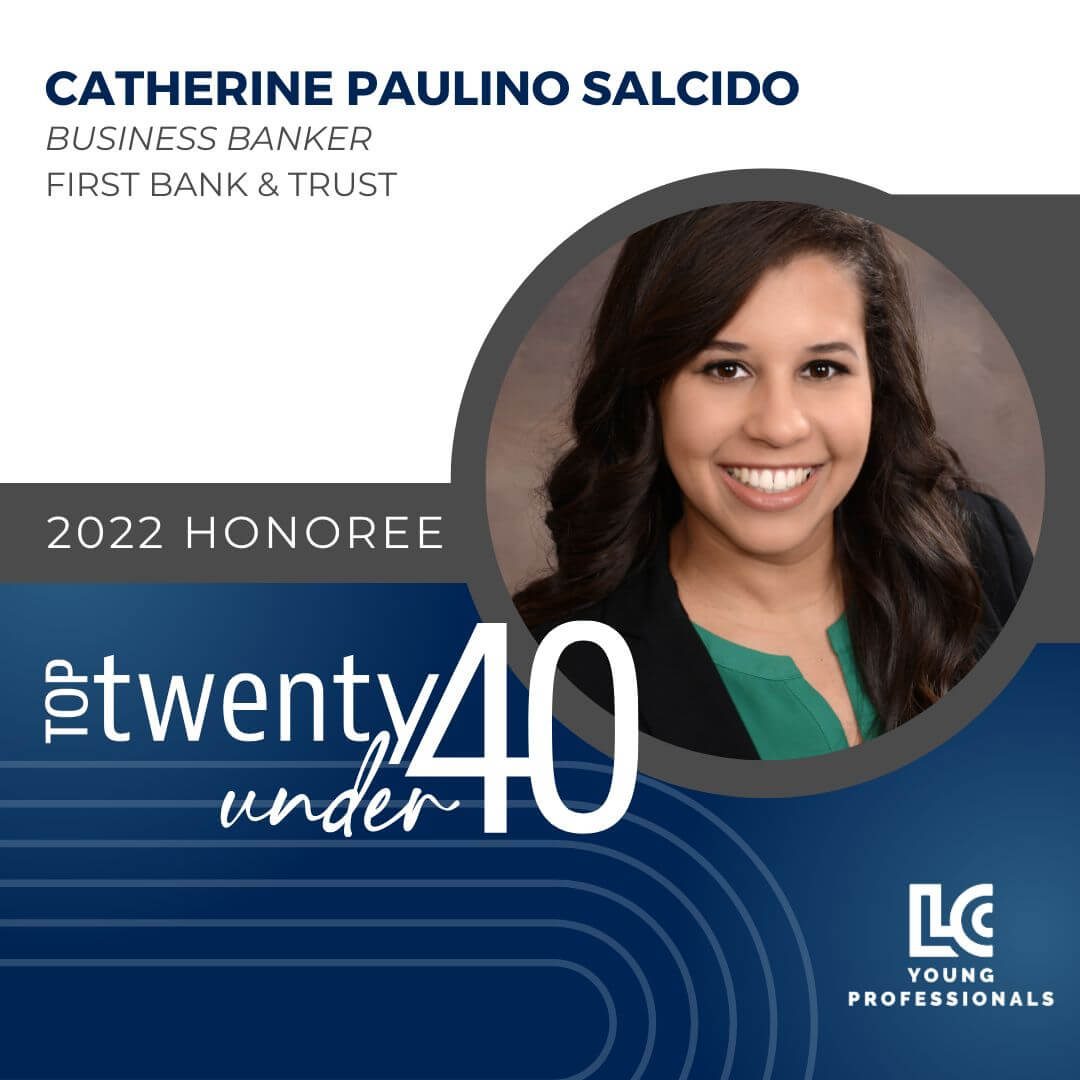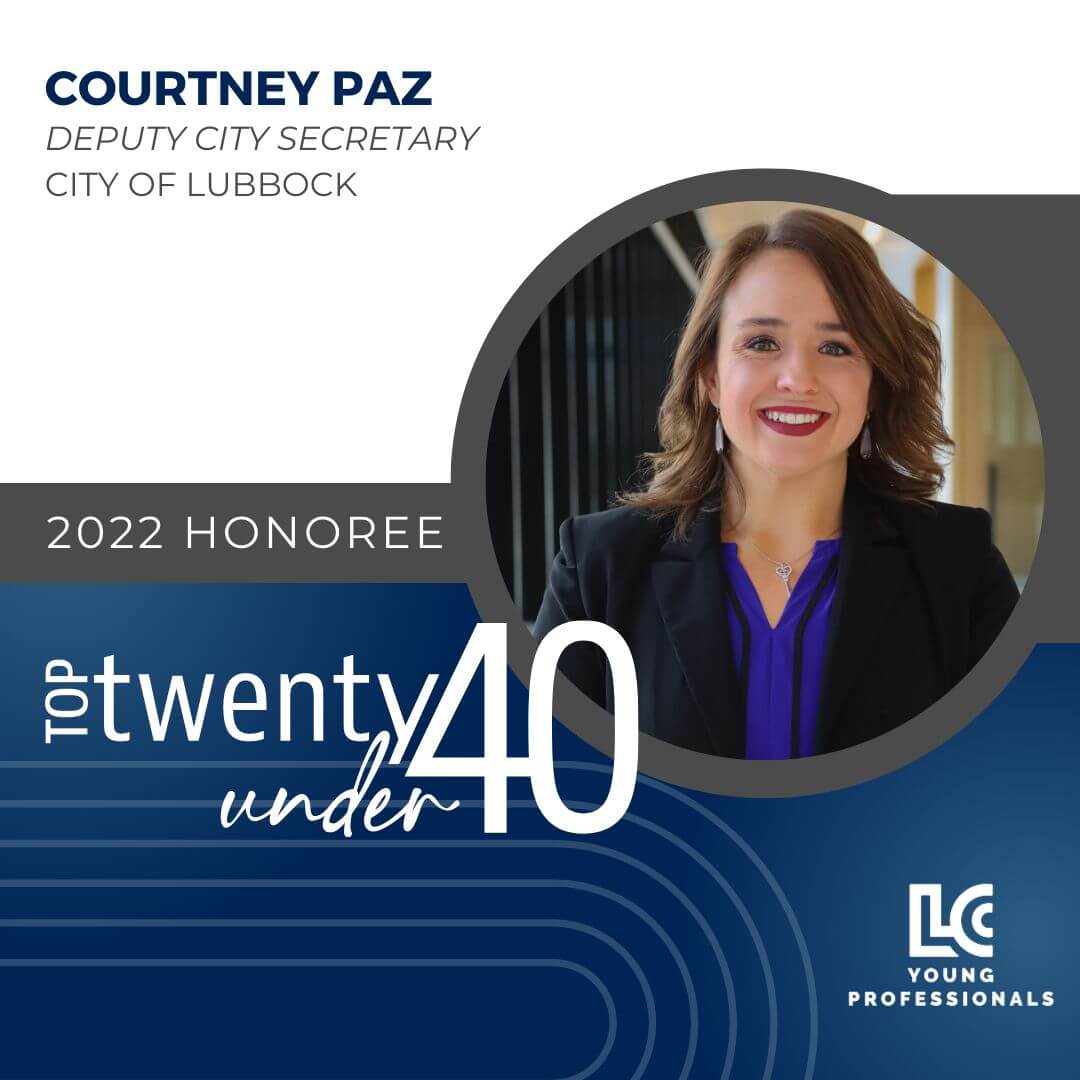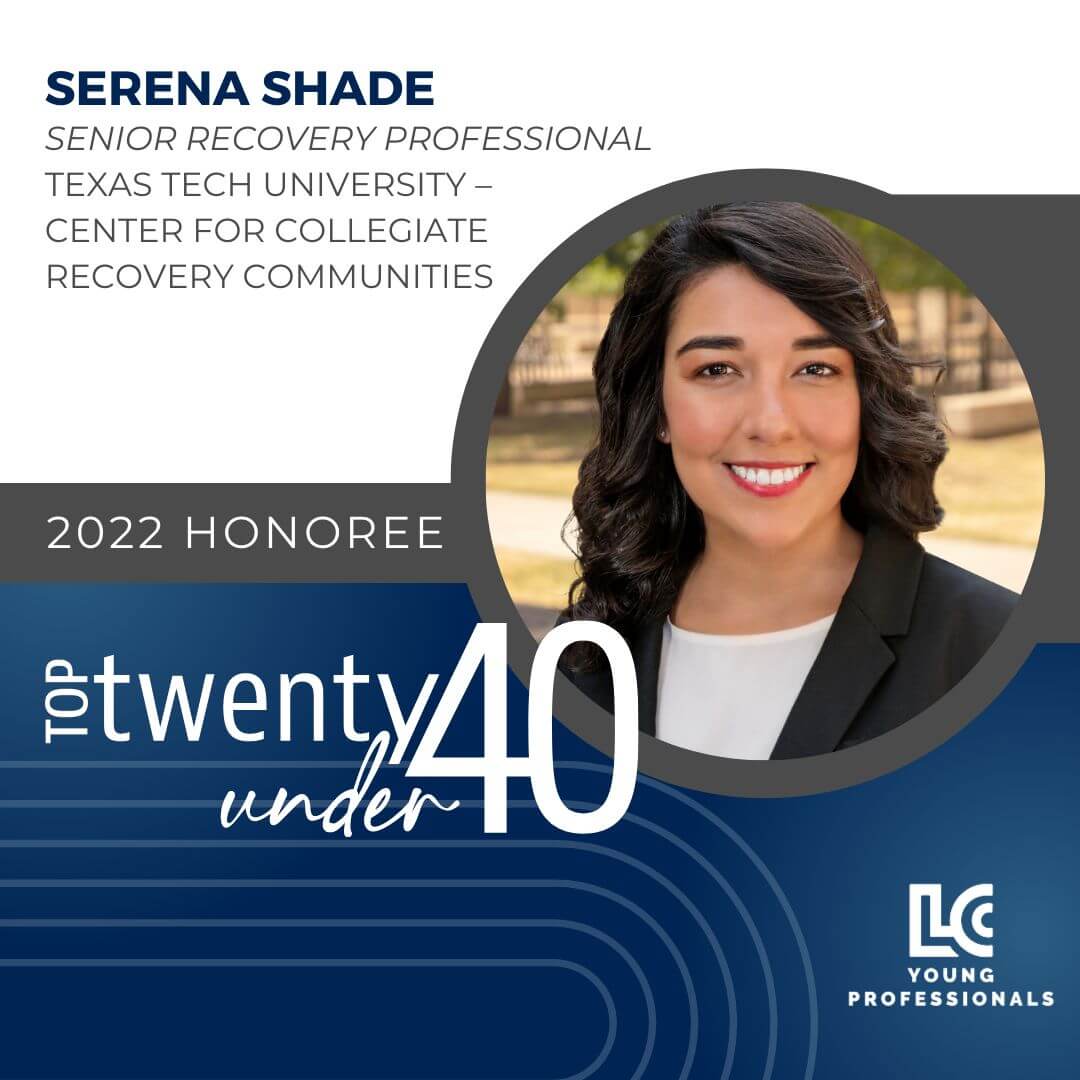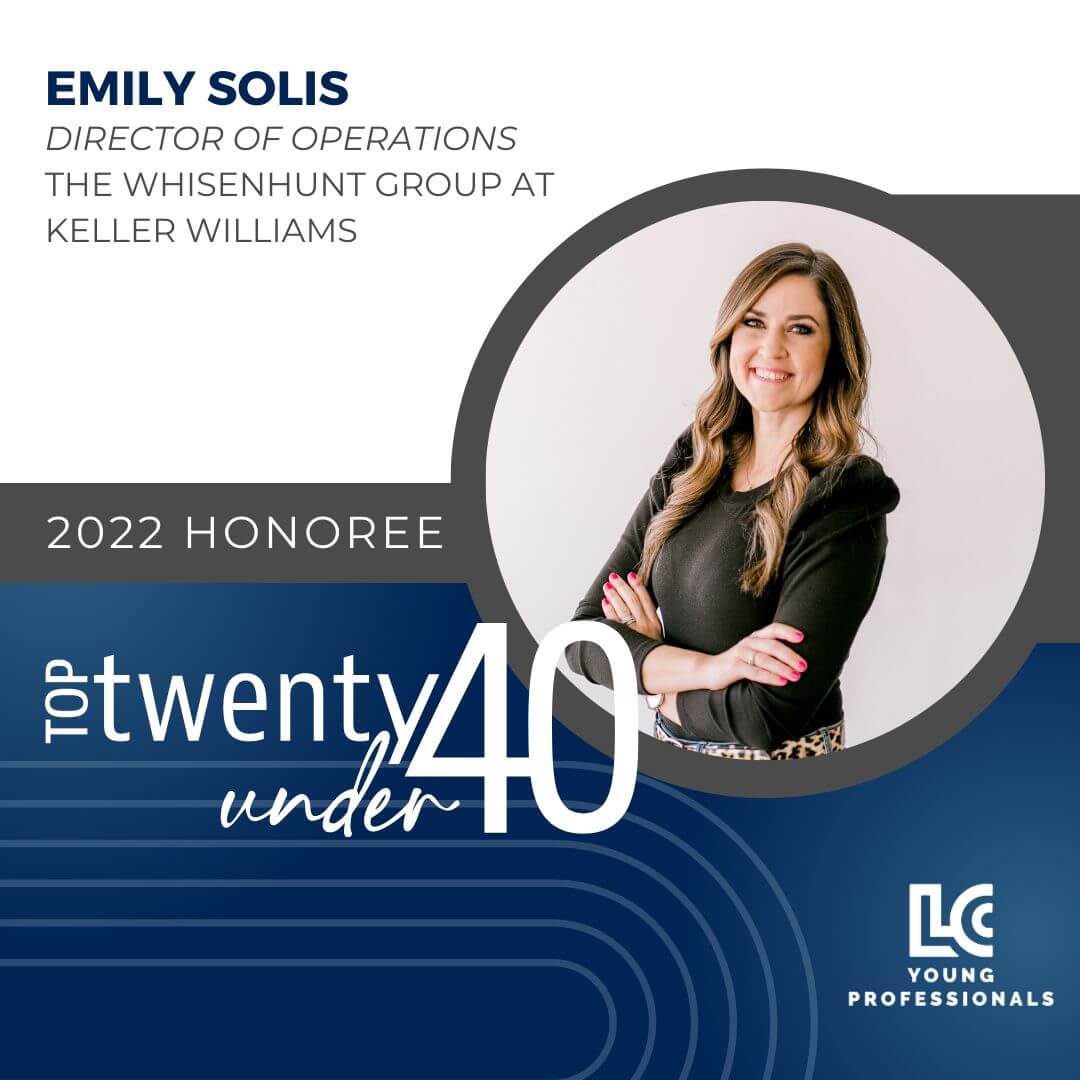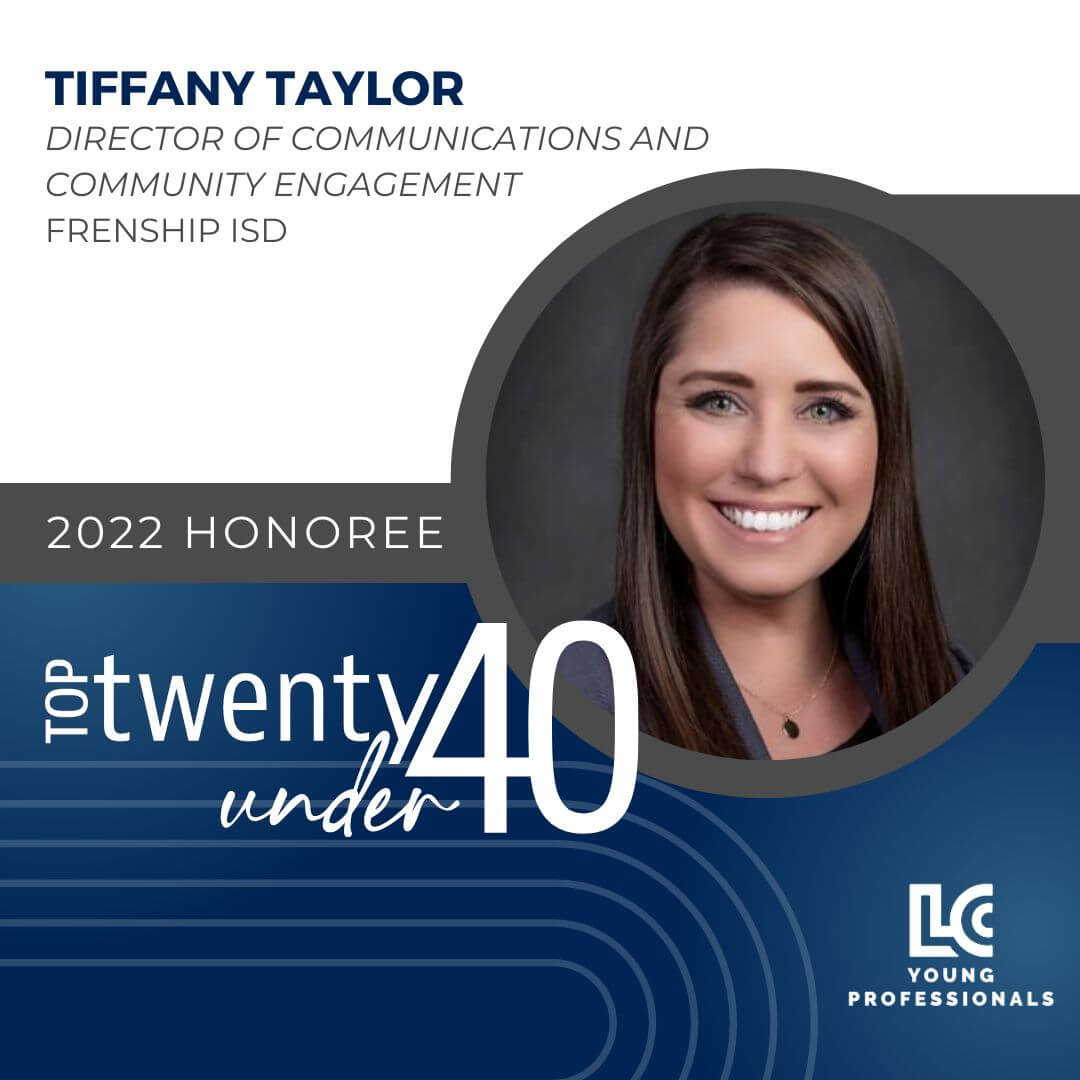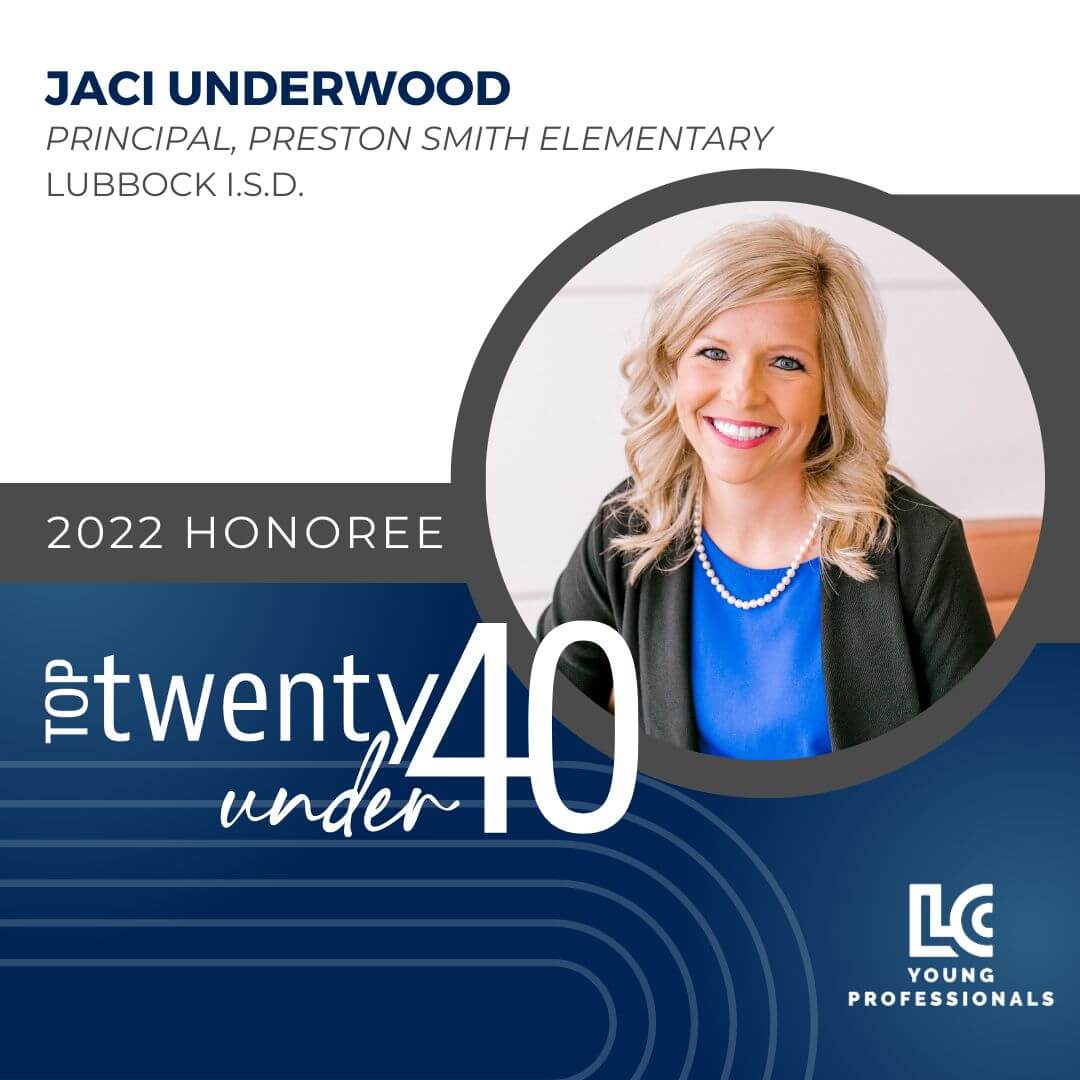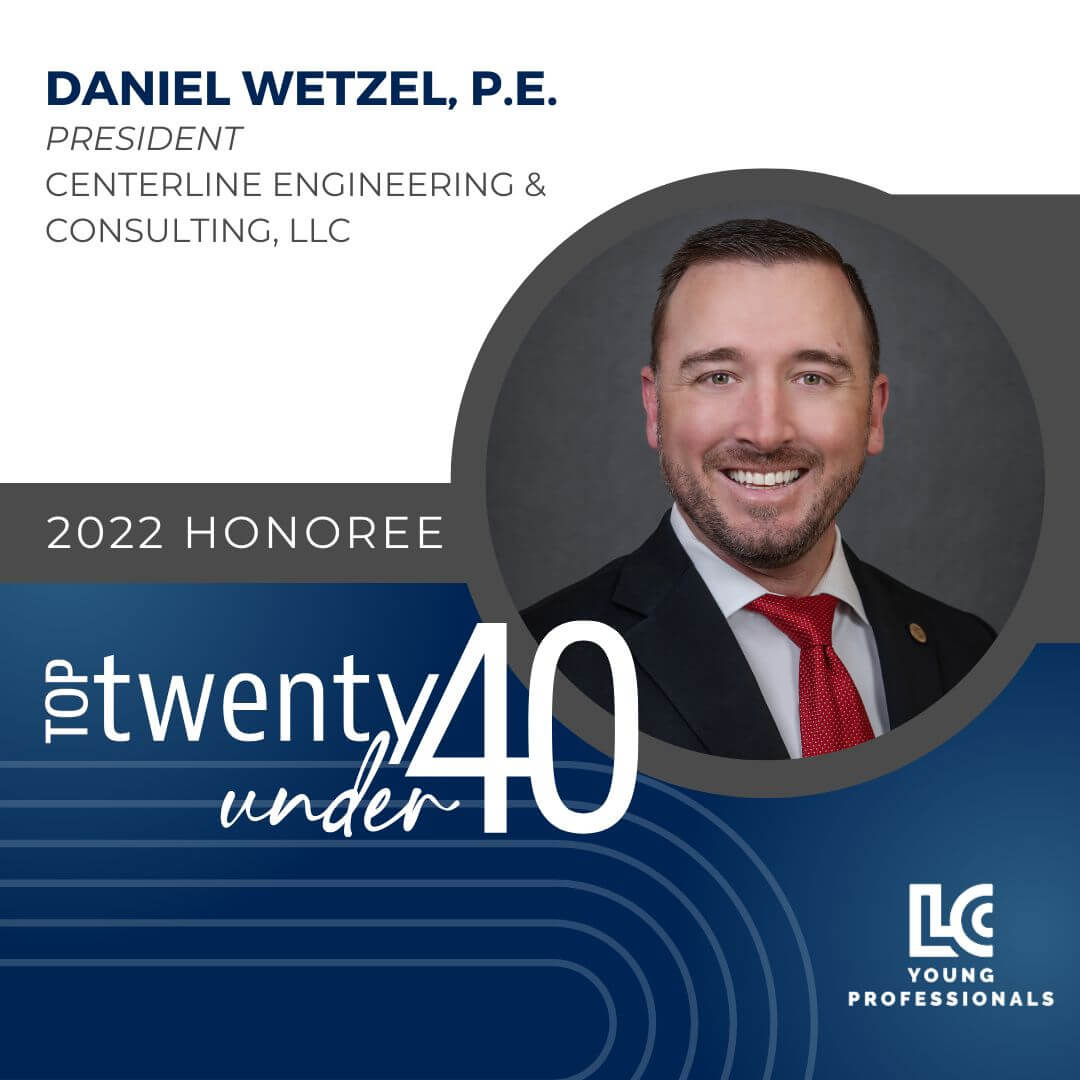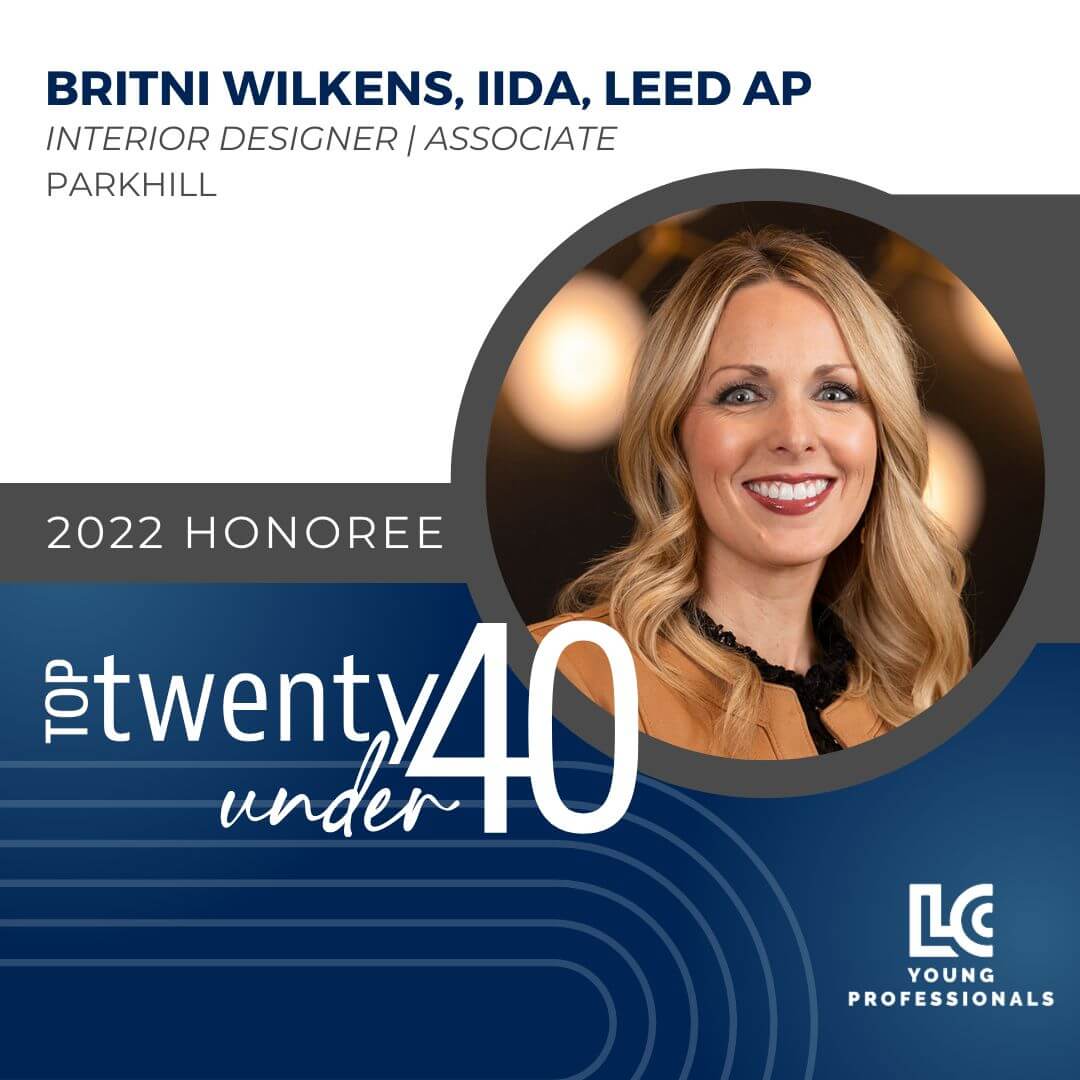 Young Professionals Leadership Team
2023 Chair: Brandon Hardaway | Kimley-Horn and Associates, Inc
Committee Members:
AJ Bunn | BentOak Capital
Garrett Couts | Brady & Hamilton, LLP
Casey Keene | Whataburger
Andrea Parker | StarCare Specialty Health System
Ethan Quisenberry | McDougal Realtors
Madison Rogers | The Stacey Rogers Real Estate Group
Katie Schafer | Grimes Insurance Agency, Inc.
Past Chair:
Victoria Whitehead | Whitehead Law PLLC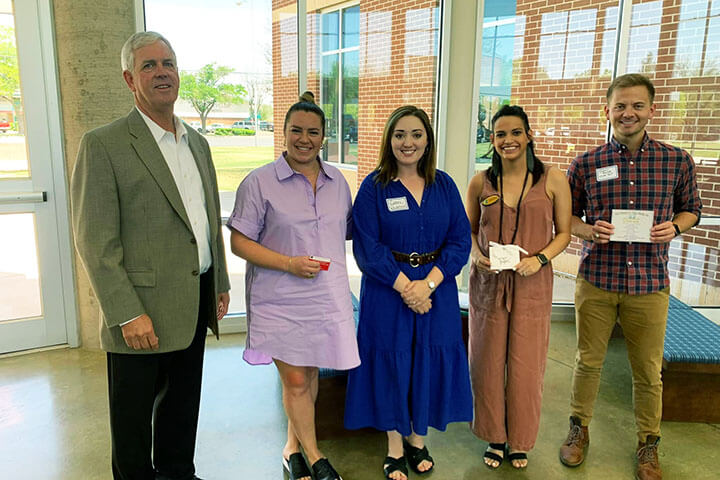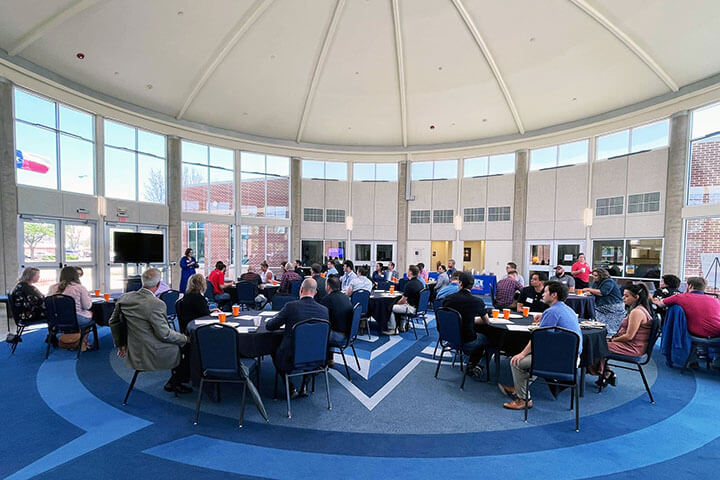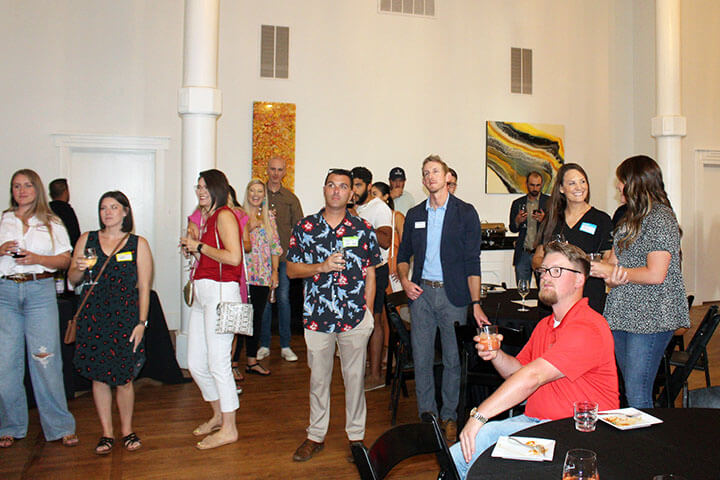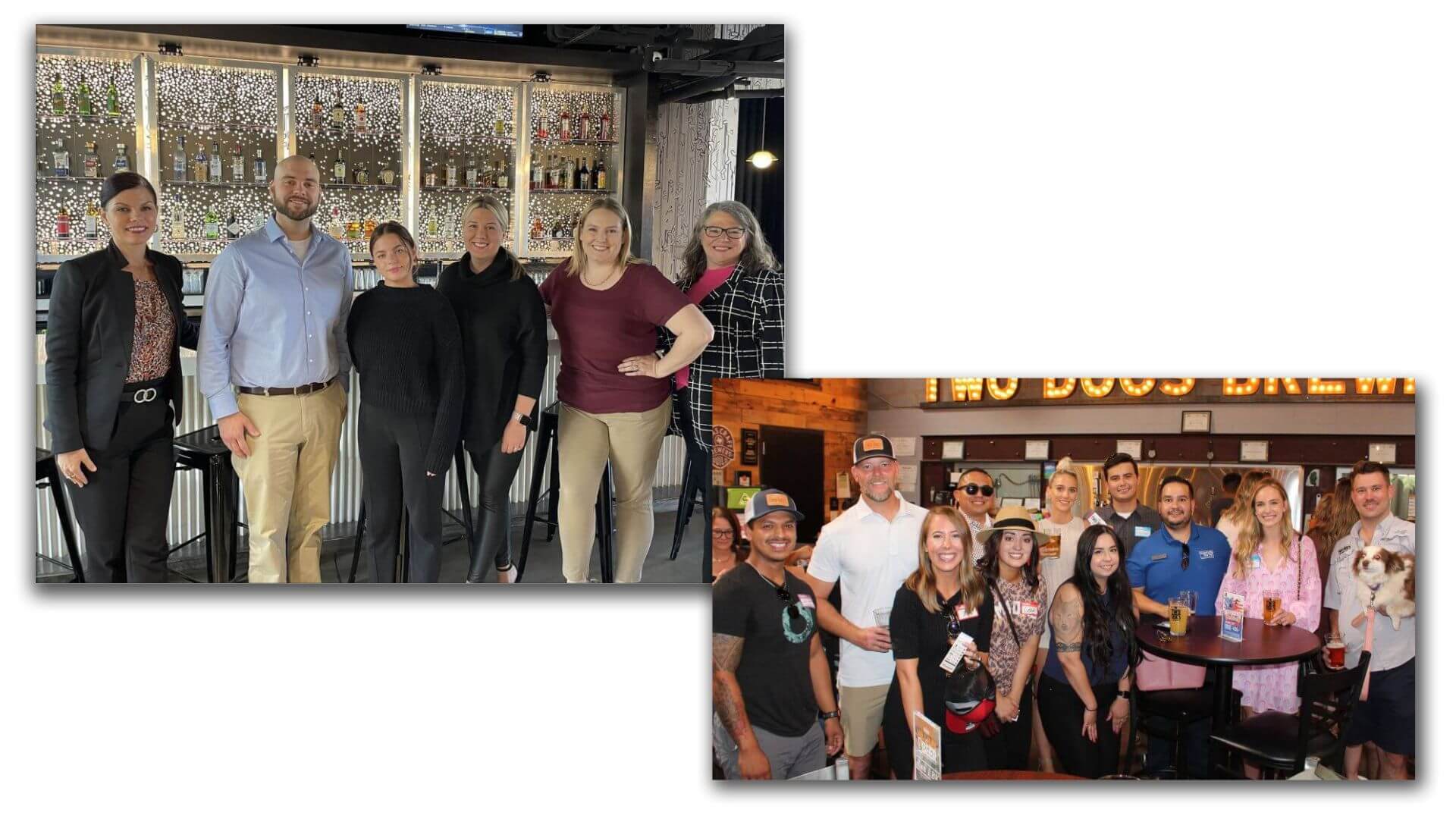 2023 YP Off the Clock Events
Feb. 7th – LHUCA - 511 Ave. K
March 7th –First United Bank - 5802 4th St.
April 11th - Centerline Engineering
May 9th –Embassy Suites by Hilton Lubbock - 5215 South Loop 289
June 13th- Brady & Hamilton | Whataburger
July 11th - Main Event
August 8th - Rise Energy | Two Docs
September 12th - Parry's Pizzeria & Taphouse
October 10th - AVAILABLE TO HOST
November 14th - AVAILABLE TO HOST
December 5th - AVAILABLE TO HOST
2023 YP Lunch with a Leader
Feb. 24th – Featuring George McMahan, West Texas Home Builders Association, 7205 Kewanee Ave.
March 24th
April 28th – Featuring Casey Doyle
May 26th – Featuring Dave Marcinkowski
June 23rd
July 21st - Featuring David Miller
August 25th
September 22nd
October 27th
November 17th