In an increasingly cluttered and digital marketing landscape brands need ways to stand out and connect with their communities. Event sponsorships are a smart way to gain exposure, network with colleagues and support the Lubbock business community. There are many sponsorship opportunities available.
See our guide for complete details, or contact our Sponsorship Manager, Megan Gastelum at 806-761-7000 or megan.gastelum@lubbockbiz.org
2023 Sponsorship Opportunities
This guide describes all events and related sponsorships that are available to Chamber members.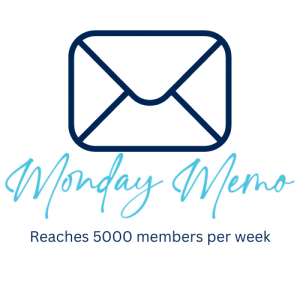 First Monday Memo ad placement is complementary for new members.
Please send us your coupon to redeem this offer.
Large Ad
*175 x 400 pixel (vertical)
$100 per week
Small Ad
*Company Logo + 75 words
$50 per week