Save the Date for October 5, 2023!
The Lubbock Chamber of Commerce is ready to host the 23rd annual Hub City BBQ Cookoff, presented by West Texas Land Guys.This high-profile cookoff features more than 90 teams competing for the titles of best brisket, ribs, a mystery challenge, and more. When the competition concludes, gates open and attendees sample barbecue and enjoy an array of foods, refreshments, and live music.
"Barbecue brings everyone together," said Robert Wood from West Texas Land Guys. "Year in and year out, this event brings people and business together for food and fun. We're proud to partner with the Chamber as the presenting sponsor for an event everyone marks on their calendar."
The 2022 Hub City BBQ Cookoff was a Smokin Success!
CONGRATS to our winners!!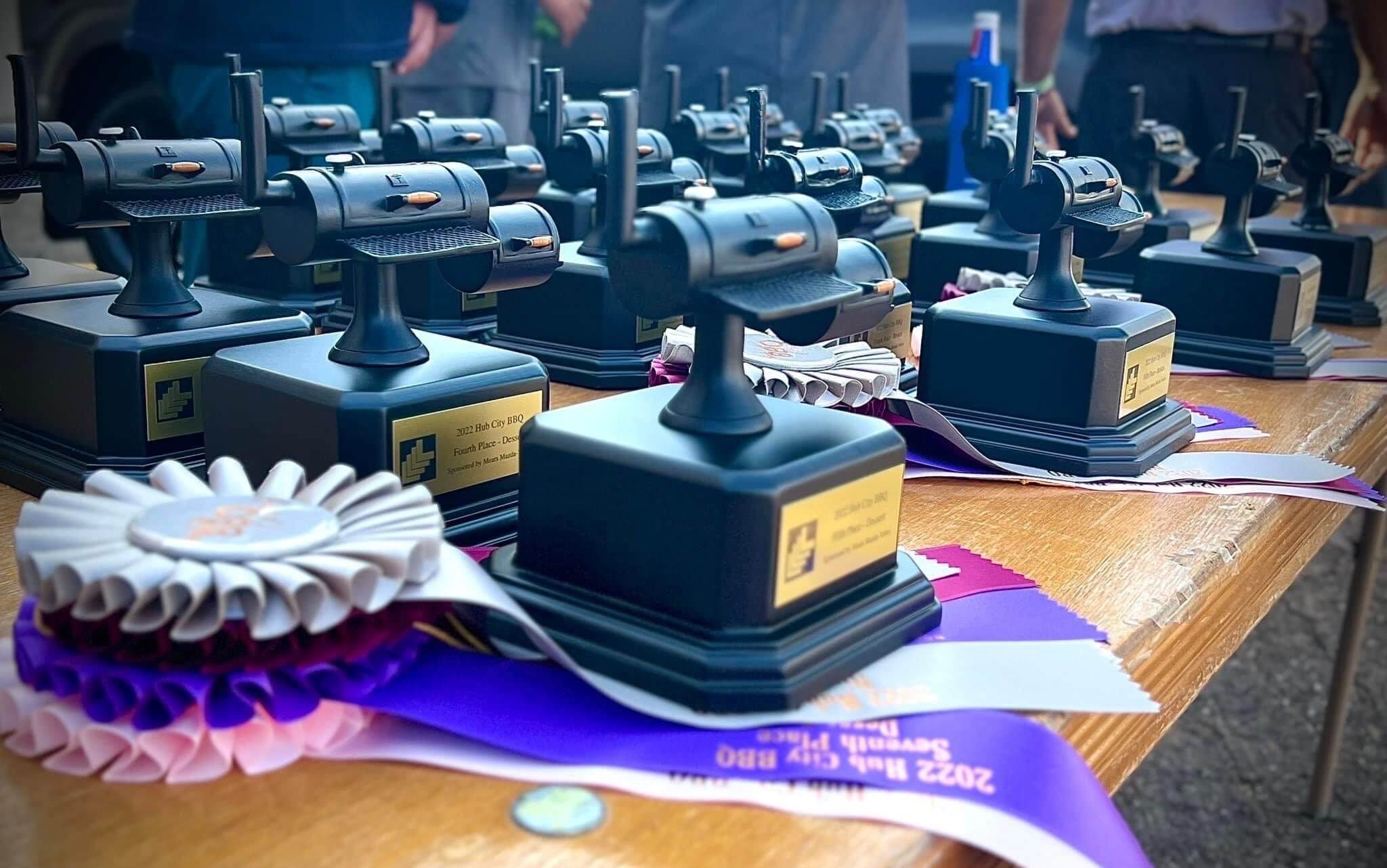 Over 8o teams competed in 6 categories: Bloody Mary, Beans, Ribs, Brisket, Dessert, and this year's mystery item, Bologna.
The following teams received awards:
Bloody Mary
1) Coca Cola SW Beverages #2
2) Gery Joy Health and Life
3) Lubbock Professional Firefighters #1
4) Texas Farm Bureau Insurance, Lubbock County
5) WesTech Plumbing
6) BeYOUtiful
7) Outdoor Chef
8) Impact Collision Center
9) Home Sweet Homan – Westmark Realtors
Beans
1) Home Sweet Homan – Westmark Realtors
2) Great Plains Distributors – Coors Light
3) Early Learning Center
4) Caprock Waste Connections
5) Kona-Ice of South Lubbock
6) Apex Construction
7) Gery Joy Health and Life
8) Coca Cola SW Beverages #2
9) West Texas Land Guys – Got Wood #3
Mystery: Bologna
1) West Texas Land Guys – Got Wood #2 
2) Overton Hotel and Conference Center
3) Home Sweet Homan – Westmark Realtors
4) Caprock Waste Connections
5) Lubbock Professional Firefighters #1
6) Raider Flooring Team #1
7) Lubbock Professional Firefighters #2
8) Raider Flooring Team #2
9) United Rentals – 2 Smoke 2 Curious BBQ
Ribs
1) West Texas Land Guys – Got Wood #1 
2) Outdoor Chef
3) KS Supplies
4) Lubbock Professional Firefighters #1
5) Raider Flooring #2
6) Centerline Engineering and Consulting
7) Forrest Tire
8) Home Sweet Homan – Westmark Realtors
9) Lubbock Professional Firefighters #2
Brisket
1) WunderTre
2) Lubbock Professional Firefighters #1
3) Impact Collision Center
4) Ryno Recycle
5) Lubbock Wholesale Payments, Inc
6) Yates Flooring Center
7) Kona-Ice of South Lubbock
8) Gery Joy Health and Life
9) O'Tool Industries
Dessert
1) WesTech Plumbing
2) United Supermarkets
3) Outdoor Chef
4) West Texas Land Guys – Got Wood #3
5) West Texas Land Guys – Got Wood #1
6) Acme Electric Team #1
7) Lubbock Professional Firefighters #1
8) Texas Farm Bureau Insurance, Lubbock County
9) One Guy From Italy