Leadership LBK continues to be one of the most competitive leadership programs in the area attracting seasoned and emerging leaders. Since its inception in 1975 Leadership LBK has graduated more than 1,100 leaders. 
Participants accepted into the year-long program attend monthly, day-long sessions that highlight industries and topics important to Lubbock. The Leadership LBK committee thoughtfully plans and develops the curriculum, so each class hears a variety of perspectives on leadership while developing a strong foundation to expand their leadership in the community.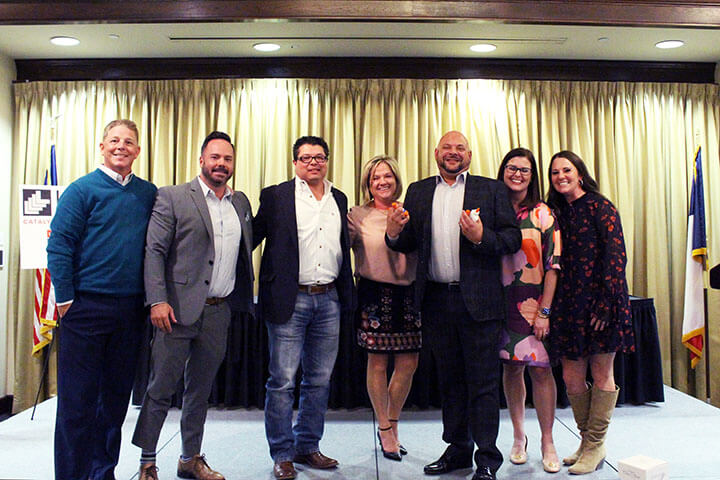 I

nvest

in

Lubbock's greatest asset

… our l

eaders




D

evelop leadership potentia

l

while

learning

about critical

facets

of our community

Foster

teamwork

that will

solve

challenges

Produce

civic minded,

 community

-engaged servant leaders
What are participants saying:
"Reading through the list of graduates of Leadership Lubbock since 1975 is akin to reading the very story of Lubbock's dynamic success, growth, and prosperity since that time. There is no other program that can be as clearly connected to the preparation, building, and strengthening of Lubbock's future."
Matt Bumstead
Dean, School of Business | Lubbock Christian University
"The connections you build in Leadership Lubbock are second to none! Also, the inside exposure you have to the most interesting places in Lubbock, as well as Lubbock's top leaders and professionals is such a gift. As someone coming back into the workforce, it truly changed my engagement within our community." 
Kathleen Medford Burrell
Associate Counsel Texas/New Mexico | Covenant Health
Leadership Lubbock Class Schedule
January - November 2023 
January 19: Orientation
February 21-22: Lubbock Day in Austin
March 1: Diversity Summit
April 13: Lubbock 101
May 11: Health and Wellness Day
June 22: City Government Day
July 13: Sports and Recreation Day
August 31:  Lubbock Arts Day
September 21: Youth and Education Day
October 19: Agriculture Day
November 8: Graduation Banquet
2023 Leadership Lubbock Committee